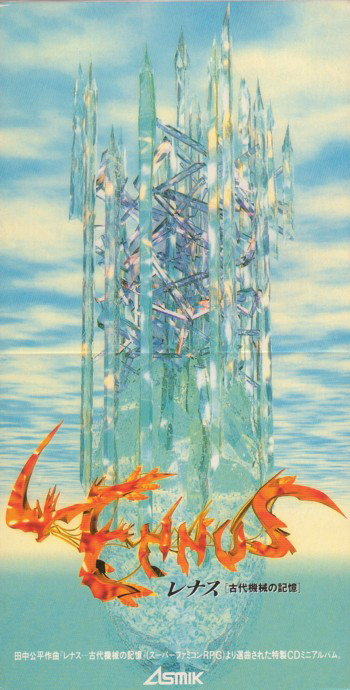 Welcome to the Lennus Wiki
Edit
Lennus Wiki is an encyclopedia with the aim to contain all of the information possible regarding the two Lennus games and the Lennus universe.
The two games in the Lennus series are:
Paladin's Quest, known in Japan as Lennus (レナス 古代機械の記憶 Lennus Kodai Kikai no Kioku, "Lennus: Memory of the Ancient Machine"), is a console role-playing game developed by Copya System and published in Japan by Asmik Corporation on November 13, 1992 for the Super Famicom. It was published in North America by Enix in October 1993.
Lennus II: Fuuin no Shito (レナスII 封印の使徒 "Lennus II: The Apostles of the Seals") is an RPG released July 26, 1996 by Asmik Corporation for the Super Famicom. It is the sequel to Lennus, but unlike Lennus, which Enix brought to North America under the title of Paladin's Quest, Lennus II was released only in Japan. However, Lennus II was fan translated by Magic-Destiny; the patch was released on October 20, 2008.